Easy Visit visa Abu Dhabi Online Services to Visit United Arab Emirates for Short Term or Long Term Stay. Now You Can Apply Online 14 Days, 30 Days and 90 Days Long term Tourist visa of Abu Dhabi for your Family members and Friends. For Several Nationalities Entry Permission is required before leaving Country of residence to visit UAE. We Are Providing Travel Services along with others Recreation and Safari Packages at reasonable Price. Abu Dhabi Immigration is one of the Fast Processing visa System which is giving Approval to almost all type of visas within less time. And important thing apply at least 15 days Prior to your Planned Travel so your all documents will be ready on time to clear immigration easy and hassle free. You have to just Print Out E Visa along with your Original Passport which must be valid for 6 month plus Travel Ticket and get ready to travel to the land of Vibrant and Rich Culture of loving and Hospitable People land.
How to Apply Abu Dhabi Visit Visa
There are Many ways to Apply visa but best way is to make your application through Licensed Travel agent who can sponsor you to visit United Arab Emirates for Tourism, Family visit, Exhibitions or for the Purpose of Business Meetings or Conferences. To Lodge your Application sitting from your Home or office just send us your color Passport copy along with one Color Photo and that's all. If you apply Directly you need more documentation and more money to complete all Procedure or sometime you need to Buy High Price Tickets from Airlines. This is one of the fastest, time saving and low cost path. So Don't waste your time Contact us and get your Short Term or Long Term visa.
Required Documents:
There are only a few Documents are required to get your Entry permit
Your Latest Color Biometric Passport copy which should be valid for 6 month
Latest Color Photo
Guarantor Emirates ID
General Guidelines and Visa Validity:
We cannot guarantee approval of the application nor date of approval, we just do submit exact applications to the authorities.
Visa Approval or Rejection is totally the decision of immigration we can't interfere in it.
If you are Coming First time to visit United Arab Emirates on Tourist visa please make sure to Fulfill all terms and conditions of Immigration.
You can Apply online your Abu Dhabi tourist visa or Dubai visa with only for Normal/Ordinary Passport if you are holder of Diplomatic Passport please contact to United Arab Emirates Embassy or Consulate.
If you have Manual Passport you are not eligible to apply for e-visa.
All visas are non extendable if your visa is going to expire please exit on time after that you can request for new entry permit to enter again.
Visa Validity of UAE is 60 Days to Enter in the country your first day will be counted when you will Enter in any Airport ( Abu Dhabi, Dubai, Sharjah, Al Ain, Ras Al Khaimah )
Always try to book your Ticket for that Airport which are currently more active to avoid any Problem while clearing Immigration.
Normal Visa Processing time is 2 to 3 Days it may take more time if you recently have been over Stay or you have been working before in United Arab Emirates Authorities will check your Previous Record.
If you are Black Listed in UAE please don't Apply it will waste only your Money even if you change your Passport you can't by pass the Strict system of immigration.
You Must have Sufficient Funds when you land immigration officer may ask your hotel Voucher or Money to stay for the whole Period of time.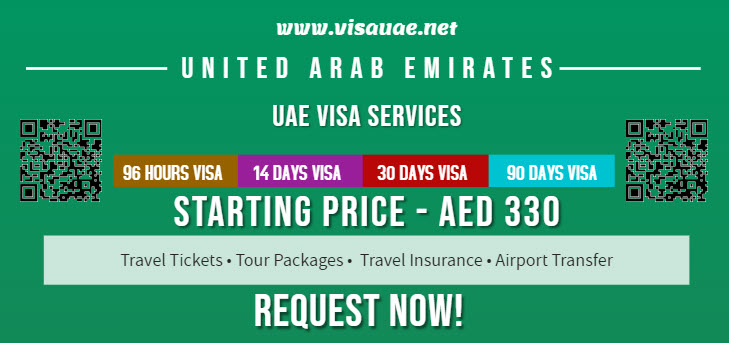 UAE visa on arrival countries list which are Eligible to get visa at Airport :
Following Countries citizens can get Abu Dhabi Visa  on Arrival in United Arab Emirates for 30 days to maximum 90 Days depends on their nationality if they are holder of Passport whose validity is minimum 6 month at the time of Entry.
Andorra
Brunei
Denmark
Holland
Ireland
Latvia
New Zealand
Sweden
South Korea
Greece
Austria
Cyprus
Estonia
Hungary
Japan
Malta
Poland
Spain
The Vatican
Ukraine
Australia
Croatia
France
Hong Kong
Liechtenstein
Malaysia
Portugal
Slovenia
United States
San Marino
Belgium
China
Finland
Iceland
Luxembourg
Monaco
Romania
Slovakia
United Kingdom
Switzerland
Bulgaria
Canada
Germany
Italy
Lithuania
Norway
Russia
Singapore
Czech Republic
Note : No one is allowed to Work or Business Under such visa Category.